15 Life Changing Quotes by Famous Indian Personalities
Dream big! That's what our elders always told us. This is indeed sound cliché, but many people actually quite succeed by some sort of gigantic daydreaming. For many successful people, imagining what they want to achieve becomes one of their habits, although hard work always comes first. That's why there are so many famous Indian personality quotes.
Have you ever try wondering about becoming someone successful and inspirational?
Try to know some quotes by famous Indian Personalities first.
Maybe right now, anyone who reads this will frown and confused. Remember, success comes from a simple way. But it is indeed not as easy as pie.
Do reading quotes all the time without doing anything else will guarantee your fortune?
Of course not! I have to highlight this right away in case there is someone stupid enough to believe this; great achievement starts in a simple way but attained with such hardships!
Living with laziness at its fullest and you wish to become an inspirational person? Dream on!
This is why balancing spirits and movement is one of the most prominent things that you should achieve in your life. With high stability between hardcore working and relentless passion, you will become the apex predator in your respective field; shortly, you will stand in the pinnacle of succession.
Let's stop our daydreaming here. You need to start accomplishing your aim as soon as possible.
Before you start your first step, it will be more beneficial if you read several quotes by famous Indian Personalities to burn your spirit.
Bhagat Singh
As a famous Indian revolutionary activist, Bhagat Singh can be considered as the inspirational person who supports the Independence of India.
ज़रूरी नहीं था की क्रांति में अभिशप्त संघर्ष शामिल हो। यह बम और पिस्तौल का पंथ नहीं था.
His name will forever be remembered as a Socialism martyr in every Indian history book.
As a hot-headed person, he successfully executes several big protests plans from the Hindustan Republican Association (HRA).
Although he died young due to death sentence, his contribution towards the development of Indian activism is enormous.
Swami Vivekananda
Swami Vivekananda becomes one of the most influential spiritual leaders in the British Colonialization era.
उठो तो समुद्र से भाप की तरह जो बादल बनती है, गिरो तो बादल से बूँद की तरह जो बारिश बनती है।
Also, he becomes the representative of India in the world religions gathering in Chicago, USA.
With all of his contribution towards the Indian Hinduism religion, it is obvious to put him as one of the most Indian persons that have ever lived on earth.
His teachings, relentless spirit, and personality really stands out.
Read: Swami Vivekananda Hindi Quotes
APJ Abdul Kalam
If you are talking about the famous and inspiring Indian person, you must include APJ Abdul Kalam in the list, no excuse! 
"ब्‍लैक" कलर भावनात्‍मक रूप से बुरा होता है लेकिन हर ब्‍लैकबोर्ड विद्यर्थियों की जिंदगी "ब्राइट" बनाता है ।
Need to say more?
He was the president, scholar, lecturer, and a great scientist with aerospace expertise.
Born in a poor family does not make Abdul Kalam become a no-brainer.
His determination, hard work, visionary minds prove it all and he becomes one of the most successful people in India.
Read: APJ Abdul Kalam Quotes in Hindi
Mother Terresa
Born as a Catholic, become a nun, and serves every people regardless of their religion.
If you judge people, you have no time to love them
This is what Mother Teresa does. She devotes herself to serve the poor, especially in the health section.
Mother Teresa successfully established the missionaries of Charity, which focused on the service of leper, orphanage, nursing home, and clinics.
She was such a great model for every generation, and nobody will argue this fact. She even receives the Nobel prize for her devotion.
Do you want to receive a Nobel prize too? Use Mother Teresa as your role model.
Netaji Subhas Chandra Bose
As one of the leaders of the Indian National Congress and his movement towards the British Colonialist, his contributions are indeed vast and deep.
Give me blood and I will give you freedom!
Although his political stance makes him a radical nationalist, his ante cannot be underestimated.
Having an excellent relationship with the fascist countries such as Japan and Germany, Bose successfully fights for his nation as a politician and warrior to the very end.
His thought and determination are what make him worth it as a model.
Read: Netaji Subhas Chandra Bose Quotes in Hindi
Ratan Tata
Next comes Ratan Tata – a successful businessman who also is a philanthropist of rural development in India.
Take the stones people throw at you. And use them to build a monument.
Born in the Tata family does not make him disregard people who are in need.
Instead of mockery, he intended to help them to develop a better life; that's why he donates an enormous amount of money to the development of Indian education.
You can read quotes and motivational lines by Ratan tata in our other blogpost in detail.
Read: Ratan Tata Quotes in Hindi
Dr. B.R. Ambedkar
Different from some other politics who choose the hard way to obtain their goal, Dr. B.R Ambedkar gives another picturesque perspective of the political fight.
The relationship between husband and wife should be one of closest friends.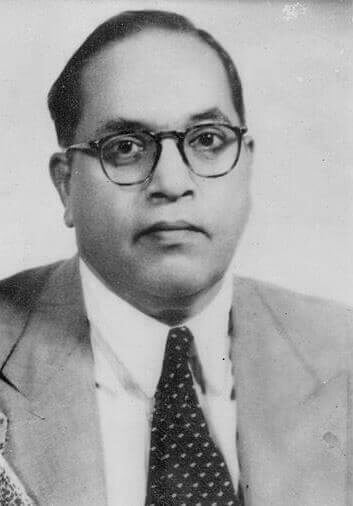 Born in Madhya Pradesh during the end of the 19th century, Ambedkar's life is always related to the economy before he involves politics.
Of course, his life is inspirational. Having a Ph.D. from reputable universities, he becomes the 1st Minister of Law and Justice of India.
His contributions towards the development of India country is huge; massive Enough for him to obtain the Bharat Ratna – The highest civilian award in India.
Read: Dr. B.R. Ambedkar Quotes in Hindi
Rabindranath Tagore
Everything comes to us that belongs to us if we create the capacity to receive it.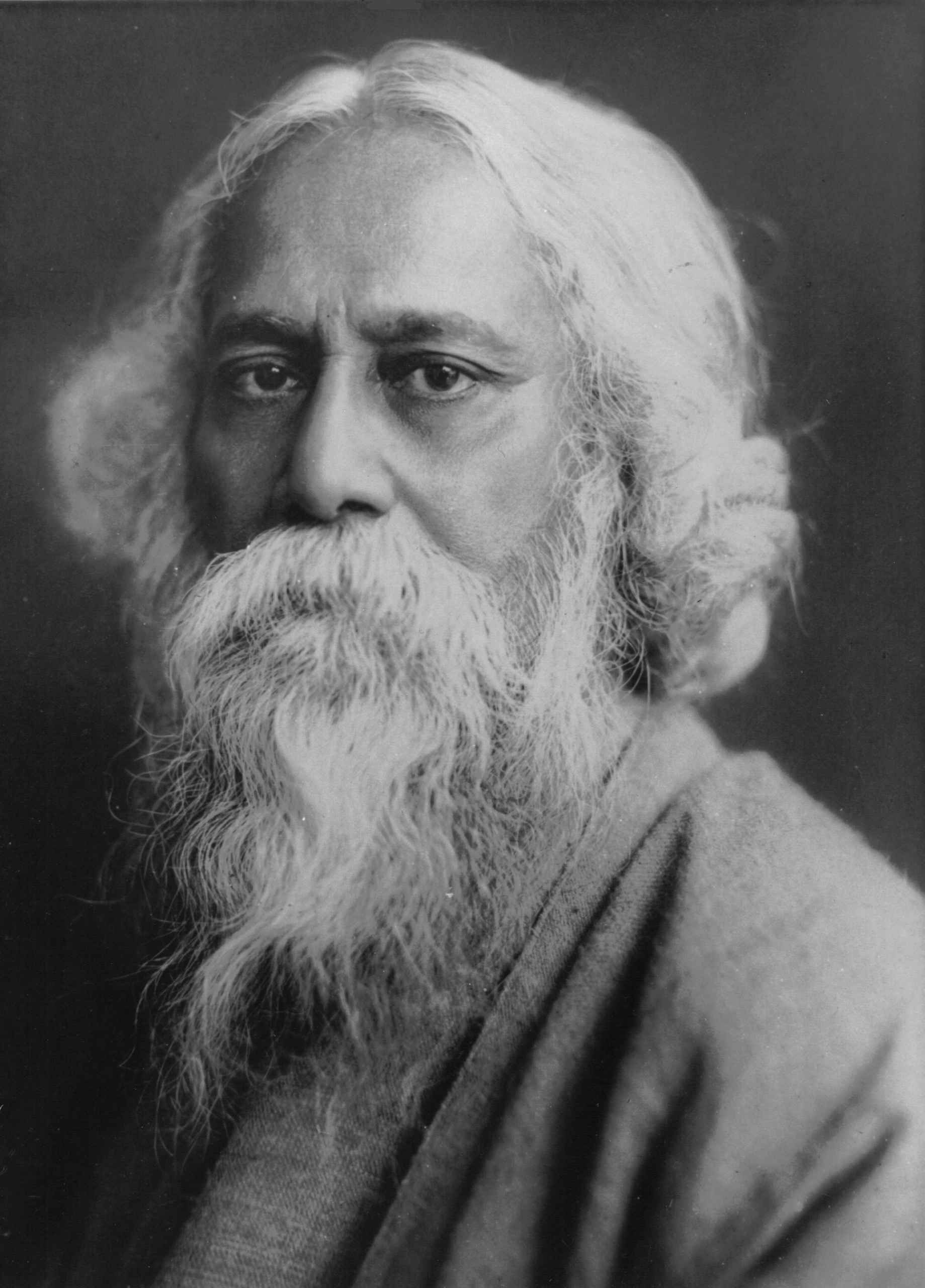 A poet, musicians, and a polymath – or basically an artist. Rabindranath Tagore is one of the most influential people who struggle for the reshaping the Bengali literature and music and modern Indian arts.
His vast contributions gained the attention of the Nobel committee, and he became the first non-European man who receives the Nobel Prize of Literature.
No wonder he serves as a role model of the pop-Indian society.
Read: Rabindranath Tagore Quotes in Hindi
Bal Gangadhar Tilak
Swaraj is my birthright, and I shall have it!
Bal Gangadhar Tilak is the first leader of the Indian Independence Movement who seeks freedom from the British Government.
As the one who has a revolutionary perspective, he even obtains various titles: including
"The Father of the Indian Unrest" from the British Government and "The Maker of Modern India" from Mahatma Gandhi.
If such a great figure acknowledges the Bal Gangadhar Tilak as a 'maker', it is evident that he got such spirits and experiences that are worth imitating.
So, why don't you seek some of his quotes below?
Read: Bal Gangadhar Tilak Quotes in Hindi
Narendra Modi
Once we decide we have to do something, we can go miles ahead.
Another inspirational person who raised in prominence in the 21st century.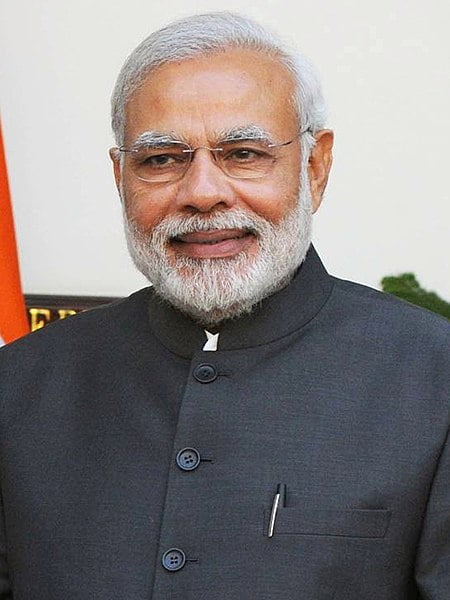 Before he was appointed as the Minister of Gujarat, he works in the RSS for such a long time before finally his rank gradually rise.
Narendra Modi is a chief minister of Gujarat at the beginning of the 2000s and recently become the 14th minister of India.
Of course, the position that he holds now makes him one of the most influential people in India.
Read: Narendra Modi Quotes in Hindi
Lala Lajpat Rai
Lala Lajpat Rai is a leader of various political communities who opposes the British colony throughout the years.
The shots that hit me are the last nails to the coffin of british rule in India.
He joins and presides the Indian Nationalist Movement, Indian Independence Movement, Hindu Reform Movements, and Arya Samaj.
Lala Lajpat Rai also created various organizations and businesses.
He becomes one of the most critical persons in Indian history, specifically in the era of colonialization.
Read: Lala Lajpat Rai Quotes in Hindi
Lal Bahadur Shastri
Lal Bahadur Shastri is the second prime Indian Minister amid the death of Jawaharlal Nehru.
We believe in peace and peaceful development, not only for ourselves but for people all over the world.
Becoming the Indian Minister holds an abundance of responsibilities, especially India, just recently attained their freedom at that time.
However, with only short 19 months of his tenure, Lal Bahadur Shastri creates several statutes that benefit later generations.
No wonder he becomes one of the modern figures of India in the post-colonialization era.
Read: Lal Bahadur Shastri Quotes in Hindi
Vallabhbhai Patel
One of the most famous Indian Politician – Sardar Patel.
It is in my nature to be a friend of the friendless
His hard works, courage, and determination become exemplary for the younger generation.
Vallabhbhai Patel's career in politics skyrocketed from the Indian armed forces until becoming a first 1st deputy Prime Minister.
If you want to know his struggle better, take a look at some of his quotes below.
Read: Vallabhbhai Patel Quotes in Hindi
Atal Bihari Vajpayee
Serving as a prime minister one time? It is a remarkable achievement.
छोटे मन से कोई बड़ा नही होता, टूटे हुए मन से कोई खड़ा नही होता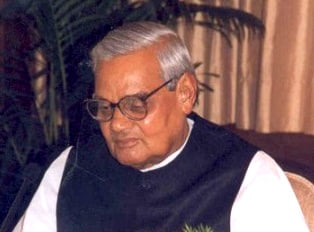 But three times? This is such a rare case, and Atal Bihari Vajpayee did it well.
During his tenure, he also creates a beautiful political movement, including re-creating a good relationship between India and Pakistan after the Kargil War.
His life is also inspirational, and you can see all of his life hardships in his quotes.
If you want to seek the Atal Bihari Vajpayee words, you can see it just below.
Read: Atal Bihari Vajpayee Quotes in Hindi
Mahatma Gandhi
Mahatma Gandhi – identical with his peace and clear political stance during their freedom attempt against the British.
खुद को खोजने का सबसे अच्छा तरीका है,
खुद को दूसरों की सेवा में खो दो।
His thinking and negotiation skills are excellent, and what about his emotional stability? Out of questions!
He becomes one of the greatest political leaders in the world; he inspires even many leaders.
That's why his quotes and thinking are fantastic, and hopefully, many young leaders will get inspiration from him.